Senior Vice President of Ministry Mobilization | Daren became a missionary with World Impact after graduating from Moody Bible Institute in 1999. He joined the Wichita staff, and shortly after moving into a house in the Oaklawn community of South Wichita, became the church-plant team leader in April of 2000. During this time, Daren married Tina Entz, the daughter of World Impact missionaries Andy and Lisa Entz.
In 2005, Daren became the Wichita Church Plant Director, which included the oversight of three church plants in transition.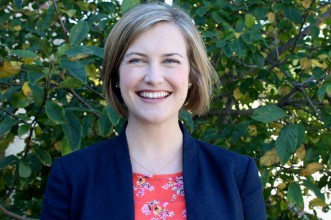 Executive Director of Operations | Hayley Cheatham serves as the Executive Director of Operations for World Impact. A life-long Wichitan, Hayley previously worked in the legal field and became familiar with World Impact through volunteering with the Mobile Medical Clinic at her local church. Hayley enjoys the ability to use her gifts in administration and finance while honoring her passion for the urban poor.
Regional Director of Ministry | Ted Smith grew up in the inner-city of Baltimore, MD. Since giving his life to Christian service nearly three decades ago, he has served as a missionary to the Philippines and with churches in Oklahoma and Texas. He currently serves as Regional Director of Ministry, overseeing ministry staff and ministry engagements throughout the Midwest Region. In addition, Ted is the Director of The Urban Ministry Institute (TUMI) of Dallas facilitating classes and managing TUMI partnerships in the DFW area and beyond. He also teaches at Dallas Christian College.